Enhance nature
Creation
Designing and producing exceptional flavors is Jean Niel's daily mission. Driven by client and consumer demand for excellence and authenticity, Jean Niel's flavorists continually find innovative ways to capture and release nature's very best.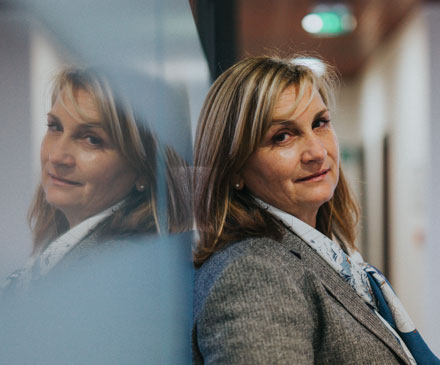 MARIE-CHRISTINE VOYNNET
General manager
Flavors Division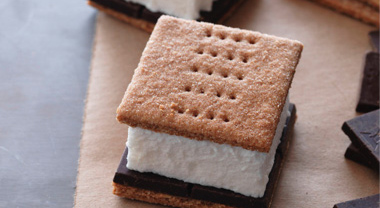 Bakery/ Breads
Pastries, croissants, donuts, dough, cakes, biscuits, breads, fat fillings etc....
What's new
Yogurt
Chocolate
Hazelnut
Pear chocolate
Blackberry
Ginger lemon
Orange cinnamon
Coconut banana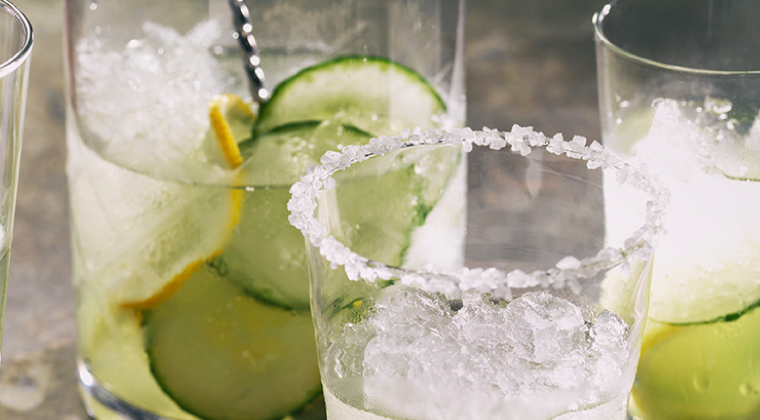 Beverage
Syrups, sodas, drinks with juices, waters, spirits, wines, liqueurs, malted drinks, etc....
What's new
Apple kiwi, Bacon
Bitter
Caïpirihna, Cherry
Churros
Cinnamon
Cucumber
Donut
Egg note
Ginger lemon
Lemon cucumber
Madeleine
Margarita
Mojito
Pinacolada, Plum, Pomegranate
Popcorn
Strawberry pineapple
Dairy
Yoghurts, milky drinks, soft white cheese, dairy desserts, fermented milk, vegetable drinks, etc....
What's new DESSERT
Popcorn
Madeleine
Coffee
Chocolate
Toffee
Tea
Blackcurrant muffin
Cherry clafoutis
YOGURTS
Lemon cheesecake
Honey Elderflower
Cinnamon ginger verbena
Muesli mango coconut
Pinacolada
Mojito
Brioche
Chestnut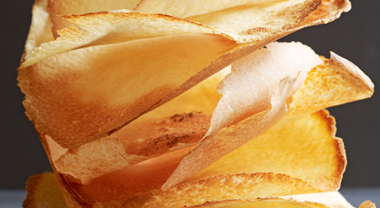 Savory
Snack, sauces, soups, broth, prepared dishes, condiments, vinegar, mayonnaise, etc...
&nbsp

What's new
Tapenade
Samourai
Chipotle
Bacon
Fig honey nuts
Ginger curry coconut
Cucumber coriander
Sun veggies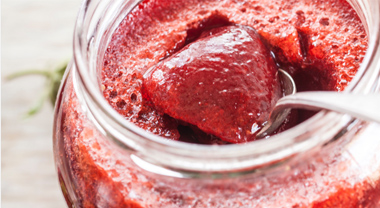 Sweet
Cooked, made gel sugars, chewing gum, marshmallows, gums, caramels, chocolates, lollipops, etc...
&nbsp

What's new
Chocolate
Hazelnut
Coffee
Toffee
Vanilla biscuit
Green tea
Lemon curd
Raspberry donut
Raspberry macaroon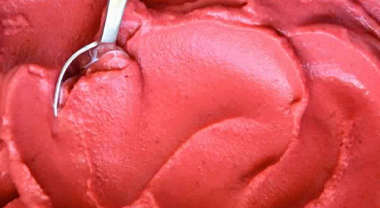 Ice
Ice creams, sorbets, etc...



What's new
Popcorn toffee
Chocolate
Yogurt
Green tea matcha
Lemon curd
Marshmallow
Raspberry donut
Lavender honey
Aromatics families
(non exhaustive list)
Fruits

apple
apricot
blackberry
blackcurrant
blueberry
cherry
cranberry
currant
fig
grape
honey dew melon
mix berries
peach
pear
plum
pomegranate
raspberry
rhubarb
strawberry
watermelon
wild berry
wild strawberry

Citrus

bergamot
blood orange
citrus
grapefruit
lemon
lime
mandarin
pink grapefruit
tangerine

Floral

cherry blossom
elderflower
jasmine
lavender
orange blossom
poppy
thyme
violet

Spices

anise
caraway
cardamom
cinnamon
clove
coriander
ginger
juniper
nutmeg
oregano
pepper
rosemary
saffron
spices mixe
tarragon

Dessert

apple pie
blueberry cheesecake
cake
lemon cheesecake
lemon curd
lemon pie
pear almond
pumpkin pie
strawberry pie

Bakery/Breads

almond biscuit
blueberry muffin
bread
chocolate cookie
gingerbread
sweet bun
waffle

Alcohols & sprits

beer
bitter
brandy
coke rhum
cosmopolitan
red wine
spicy wine
white wine
Herbal

basil
black tea
coriander
fresh mint
green mint
green tea
laurel
leaf mint
lemongrass
olive oil
oregano
pepper mint
rosemary
tarragon
tea
wintergreen

Exotics Fruits

banana
coconut
date
dragon fruit
guava
jackfruit
lychee
mango
papaya
passion fruit
pineapple

Brown notes

almond
brown sugar
cocoa
coffee
dark choco
french vanilla
hazelnut
honey
maple
milk choco
peanut
pistachio
pralin
toffee
vanilla
walnut
white choco

Vegetables

corn
cucumber
garlic
green pepper
mushroom
onion
potatoes
pumpkin
sweet corn
tomato

Dairy

butter
condensed milk
cream
ghee
milk
yoghurt

Sauces

cheese
mexican
mustard
smoky
tomato
vinegar

Confectionary

bubble gum
butterscotch
cotton candy
liquorice
lolly pop
milky strawberry
strawberry candy
Every consumer is unique
Expertise
Taste is a universal language, but in the mouth of each individual, subtle differences emerge. The challenge is to create flavors that universally please but that are enjoyed by each person uniquely. To achieve this, Jean Niel creates new flavors from specially selected in-house raw materials and ingredients.
Marketing
One step beyond
The aromas are constantly evolving. To offer a customized service to our clients, we study the markets and trends dedicated to our profession and beyond. We rely on powerful analysis tools to deliver concrete and practical data for the development of new ranges and innovative aromatic concepts.
R&D
Nature is our inspiration
We draw inspiration from nature to design qualitative and creative flavors thanks to the talents of flavorists and flavor technicians working at the heart of our laboratories. Every day we are expanding the aromatic range by working with new raw materials, through our customer's daily briefs and thanks to your own proactive approach.
Applications
From creation to finished product
In our application laboratory equipped with dedicated pilot tools, we implement our aromatic creations to validate their organoleptic and technical qualities according to the specifications of each sector. Our technicians validate the using process of our flavors to deliver to our customers a fully customized service.
One step ahead
Innovation
Discovering new sensations through original and promising concepts, bringing pertinent technical solutions, favoring the development of natural products, extending knowledge to new cultures… Those are the challenges of Jean Niel's Flavor Division. Regularly breaking down the barriers of expertise to bring together the internal talents - that is how, every year, we stimulate creativity to offer flavors which are more and more outstanding.
Rigor and integrity
Production and quality
At Jean Niel, we are conducting a demanding and rigorous quality policy. The total involvement of our teams who are trained, sensitized and that apply our quality system on daily basis is the guarantee of our success. With a high-performance production tool fully automated we produce products according to the highest international standards.

Our active participation in professional unions, allows us to anticipate and consistently work to upgrade our products. We thus guarantee optimum food safety to our customers and a total transparency.

* ECOCERT: according to regulation 834/2007 on organic farming.
Contact us
Express yourselves below, experts of Jean Niel
will answer, personally.

[contact-form-7 title="EN Simple form aromas" html_class="form"]